Creative INDUSTRIES
Curated by the Umbrella team Creative Industries is being delivered by Umbrella staff, artists, academics and industry professionals throughout 2020. The program focuses on art development, artist tool-kit expansion and critical art world discussions.
Sessions will be delivered digitally approximately fortnightly, with dates and links to be announced soon and listed below.
Creative Industries Session #1 – Umbrella Updates & Community Pulse Check – midday Monday 11 May
Creative Industries Session #2 – The Arts Economy in a Time of Corona – midday Thursday 21 May
Creative Industries Session #3 – Artist Grant Applications – midday Friday 19 June
Creative Industries Session #4 – Artistic Collaboration – 12:30pm Friday 4 December
Umbrella Facebook events will also be created for these sessions, with links added to the above pages. We'd love these programs to benefit our North Queensland artists and those further afield, so feel free to share!
Umbrella is also delivering new Creative Sparks and Creative Kids commissions as separate streams.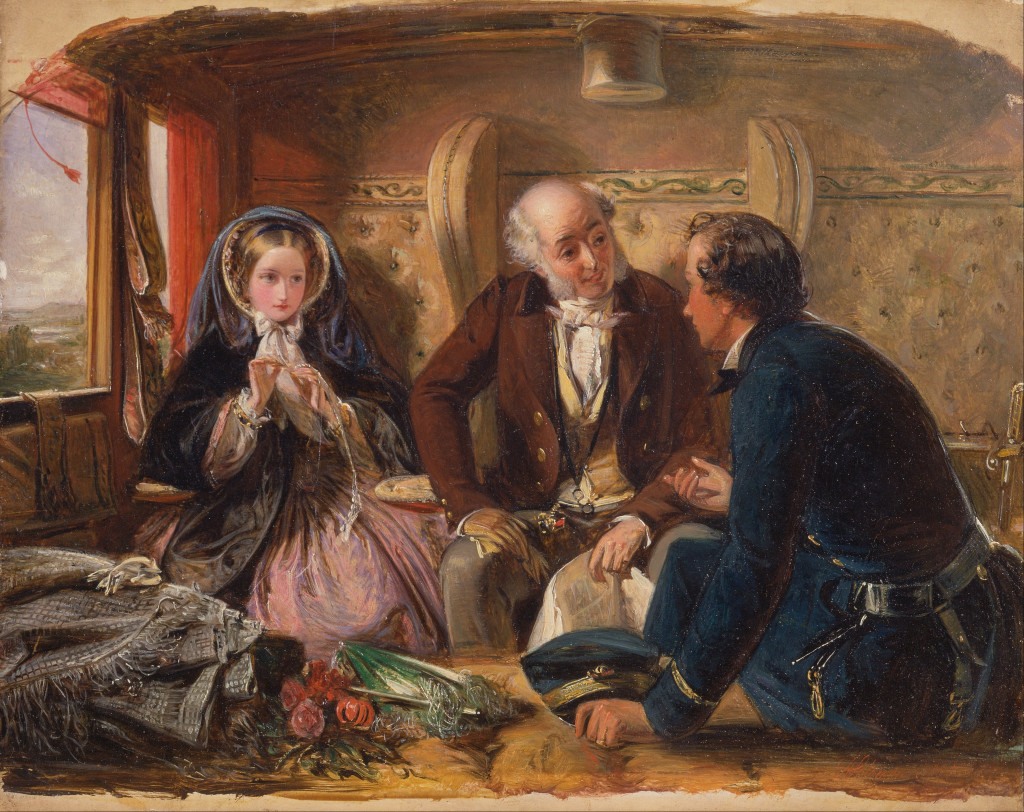 Abraham Solomon, First Class – The Meeting. "And at first meeting loved.", 1855, oil on panel, 20.3 x 25.4cm.
Creative Industries receives generous support from the Regional Arts Development Fund.  The Regional Arts Development Fund is a partnership between the Queensland Government and the Townsville City Council to support local arts and culture in regional Queensland.