News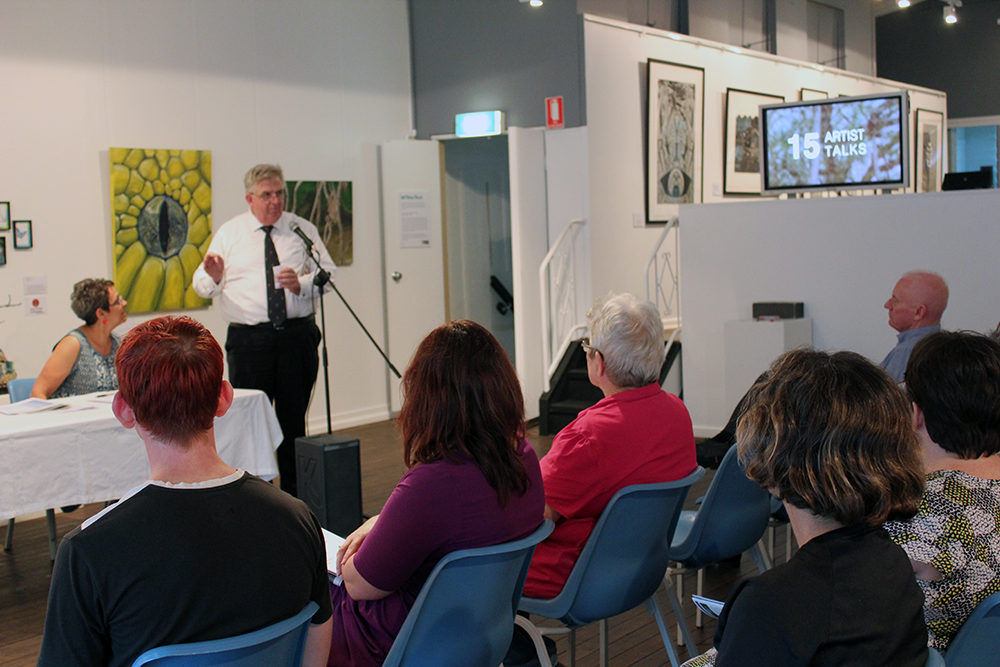 Umbrella Studio Association Incorporated is a not-for-profit contemporary arts organisation, which began as a space for emerging Townsville artists, and whilst retaining this, has evolved to become an important centre for contemporary art in North Queensland. Umbrella Studio recognises the need to build on its past achievements, and to continue to provide support for contemporary artists through its annual program of exhibitions and associated activities. Annual General Meeting for year ended 31 Dec 2018. 5:30pm Monday 10 June 2019 Umbrella Studio, 380 Flinders Street, Townsville Election of 2019 Management Committee All members are invited to attend the meeting and participate in the election of the 2019 Management Committee. A list of nominees and their statements will be available below and available from Umbrella Studio office from Monday 20 May 2019. If you are unable to attend the Annual General Meeting, you can appoint a proxy to vote on your behalf. Nomination…
Read More
---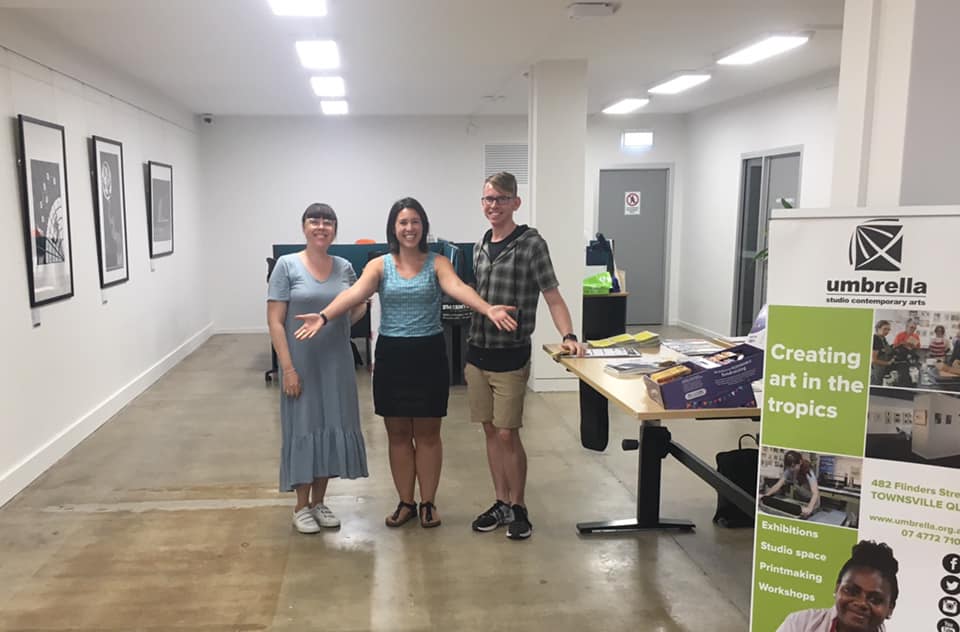 As we head into the weekend, we wanted to say a HUGE thank you to Townsville City Council for helping us out with temporary office space at the 2020 building on Flinders St. Let's "Build back better"!
---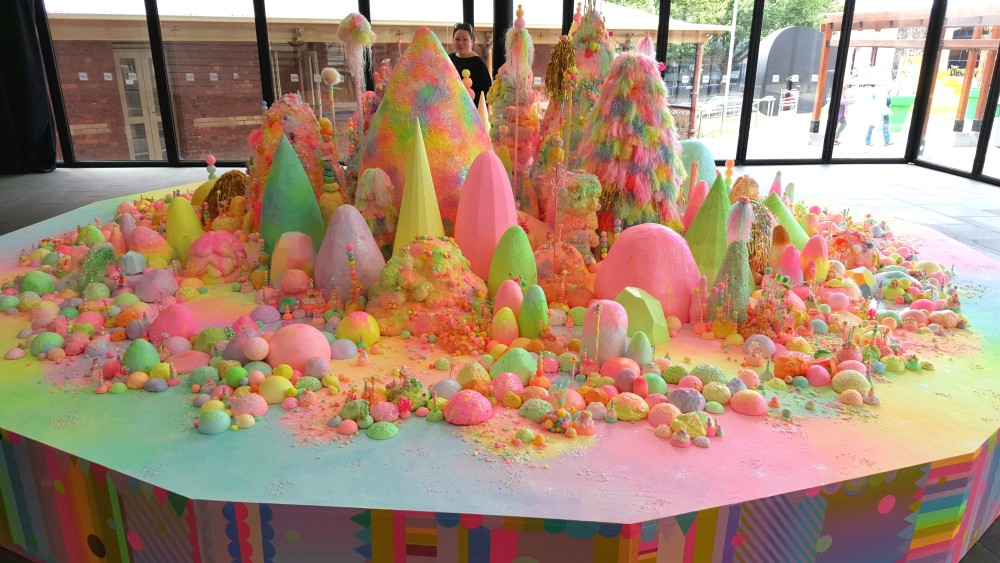 Biennale of Australian Art, BOAA 21 September to 6 November 2018 Ballarat, Victoria The Biennale of Australian Art (BOAA) began its inaugural festival in Ballarat, just 1.5 hours on the train north of Melbourne. Ballarat originally was a gold mining town with many stunning heritage buildings built during the gold rush of the 1850's. It was also famous for the Eureka Rebellion among many other things. BOAA is an arts festival to showcase Australian artists and to create innovative contemporary art. It had more than 150 artists, 65 solo exhibitions held around 14 locations across Ballarat. There was a variety of sculpture, installation, drawing, painting, photography, performance, music, huge painted landscapes. There was a free bus (to ticket holders), every so often taking viewers to each venue and there was no shortage of people and plenty of places for coffee. Many of the heritage buildings are now empty and have…
Read More
---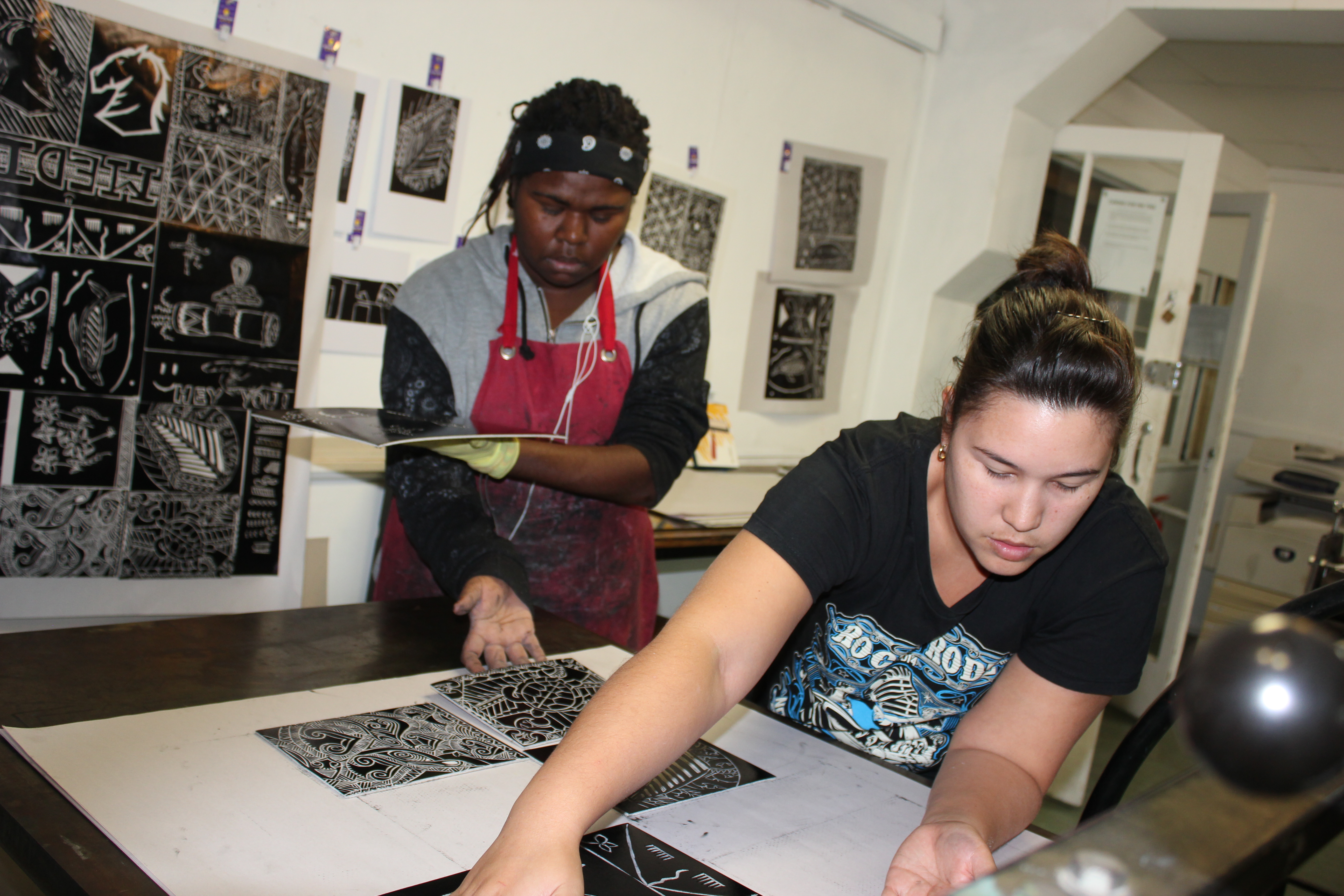 An opportunity has come up to work with our dynamic Umbrella team! Public Programs and Retail Assistant This position works closely with the Gallery and Media Coordinator (GMC) and includes a combination of administrative and customer-focused responsibilities relating to: Supervising public programs and workshops Maintaining excellent workplace health and safety (WHS) practices Customer greeting, sales and service Event setup, pack-down and supervision Shop management including procurement, processes and inventory management Read the full position description here. Please email your application to director@umbrella.org.au by Friday 14 December 2018 including a: Resume/CV (no more than two pages) Cover Letter addressing the key skills (no more than two pages)
---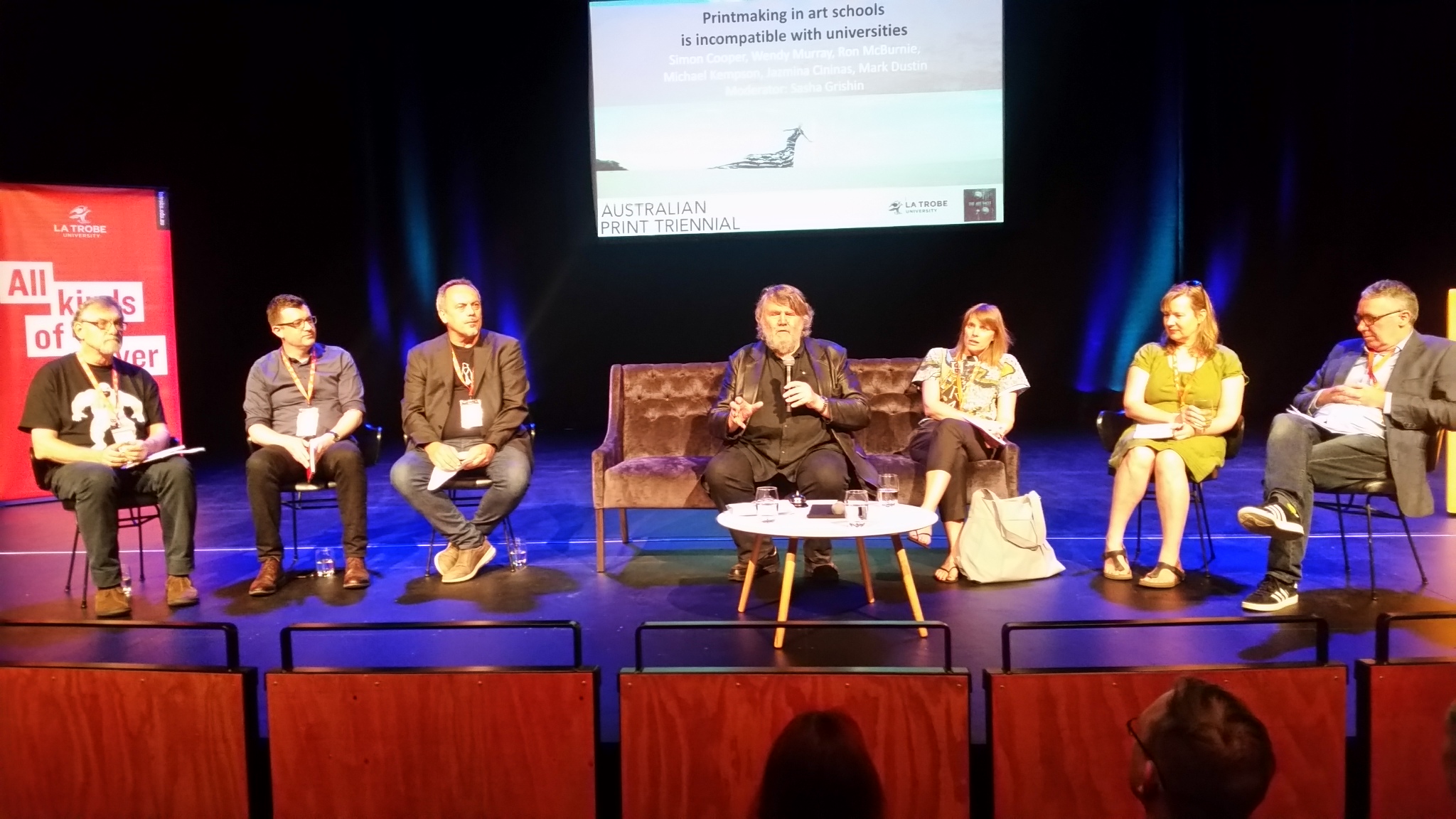 Australian Print Triennial 2018, Mildura 31st Oct – 4th Nov 2018 "The Australian Print Triennial is a major international art event spearheaded by The Art Vault that will bring together artists, academics, arts ambassadors and practising printmakers from Australia and overseas to engage in a celebration of art printmaking and its significance in modern Australia's Art's culture." To read more of Robyn Archers forward for the event click here This 2018 world-class event ran over five days. The first 2.5 days comprised of Community Workshops, Artist workshops, Presentations and Demonstrations. A fabulous Meet and Greet at Stefanos Café, one of the event sponsors, kicked off one of three opening launches in venues on Deakin St, the Young Emerging Artists Exhibition, Exhibition by La Trobe students from Mungo, and the Exhibition of Indigenous works. Congratulation to Lauren Carter, an Umbrella member who had a beautiful triptych in the Young Emerging Artists…
Read More
---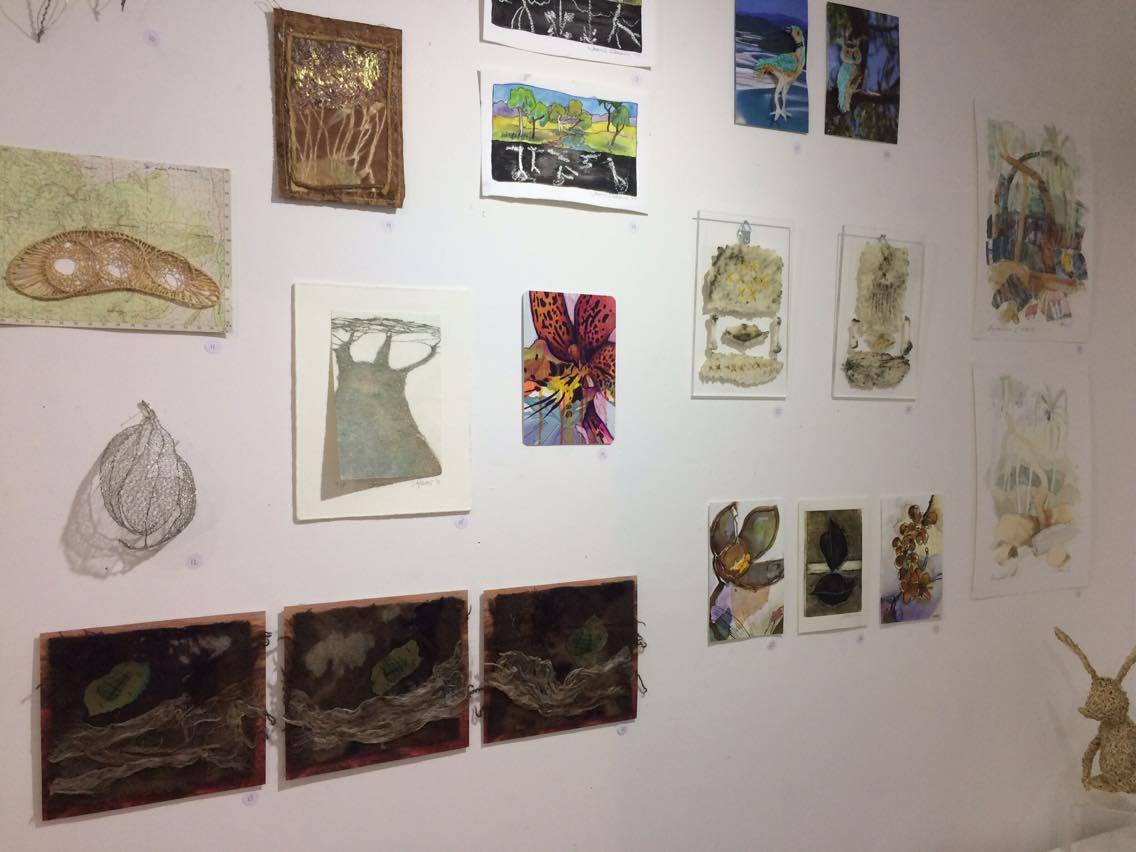 Calling for Art works for next year's exhibition 1 March – 5 April 2019 NQCC would like to invite anyone to submit a postcard sized artwork for our fundraiser event next year (limit of one artwork per artist). The works will be up for auction and displayed in the Vault at the Umbrella Studio, Townsville. Artworks due by 18 January 2019  Further details below and entry forms available here.
---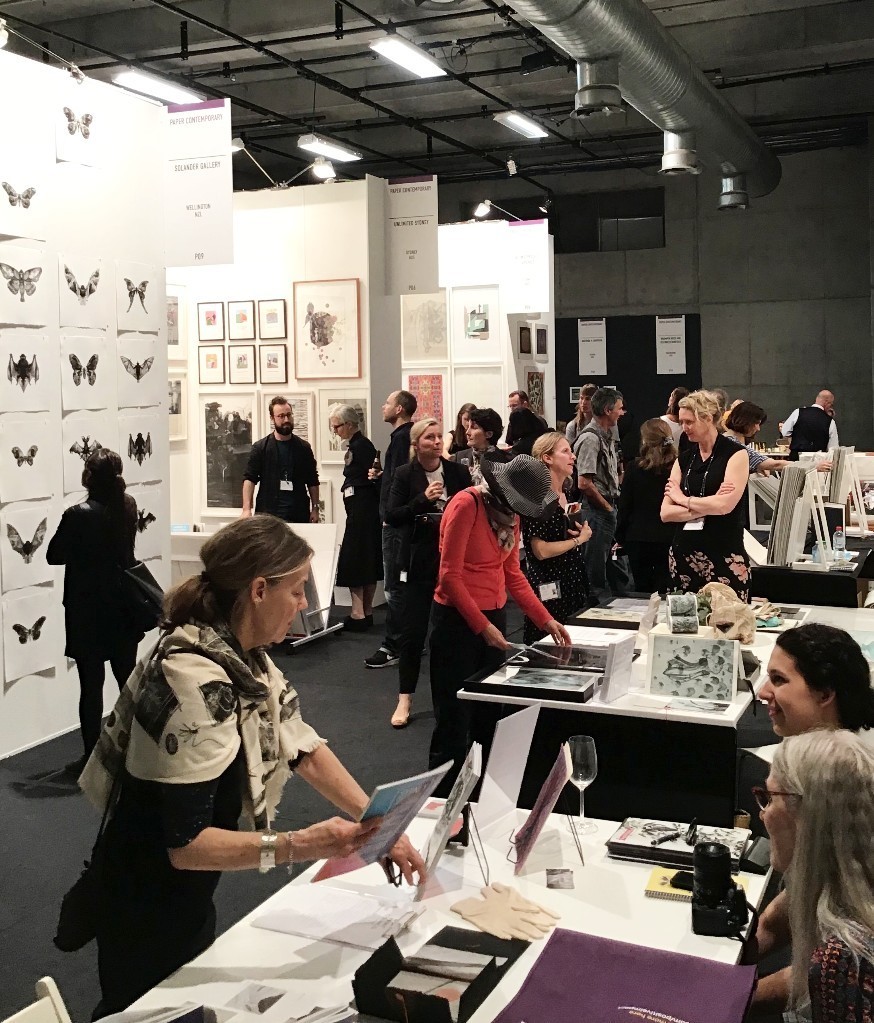 Sydney Contemporary Art Fair 12th – 16th September 2018 Carriage Works Redfern Sydney The Sydney Contemporary Art Fair has just presented its fifth major expo. Beginning as a biennial event in 2013, the Fair is now an annual event that presents works through International and Australian galleries plus artists and art groups. This year the Fair showcased 87 galleries, over 300 artists and had sales of over 21 million dollars. The Fair is held in the old Eveleigh railway carriage and blacksmith workshops dating from the 1880s and is a very interesting building. Sandi Hook and I attended the Fair for 3 nights and 4 days starting with the Wednesday Preview night. The fair was divided into sectors: Galleries (established International and Australian galleries), Future (emerging artists and new work from new galleries), Paper Contemporary (in association with the Print Council of Australia focusing…
Read More
---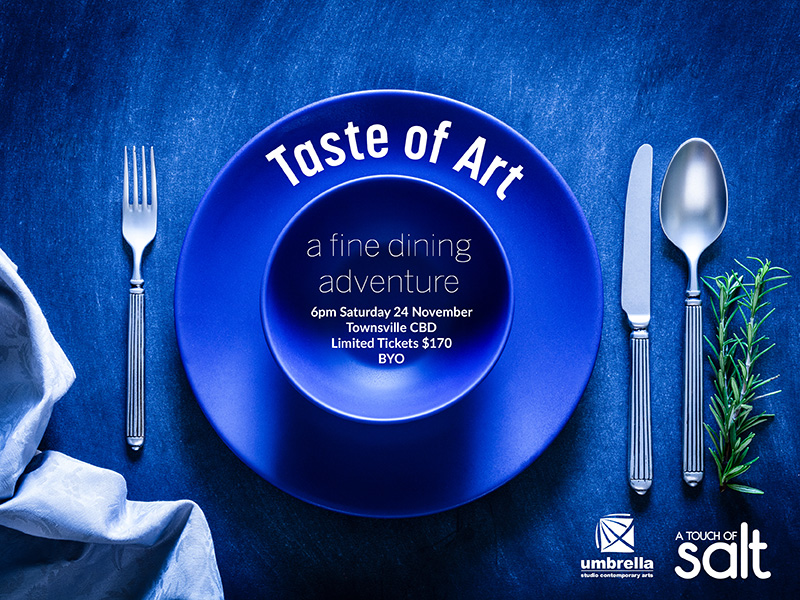 We invite you to join us at Taste of Art – a culinary and art adventure, with a 3-course menu provided by the creative team at A Touch of Salt and an intriguing evening curated for you by Umbrella Studio.  This is a BYO event for anyone who loves art and fine food and it will sell out. Suitable for groups of all sizes and perfect for everyone from a pair of friends to a small business unique Christmas experience! There are limited tickets for this one-off event, so click here to book now! 
---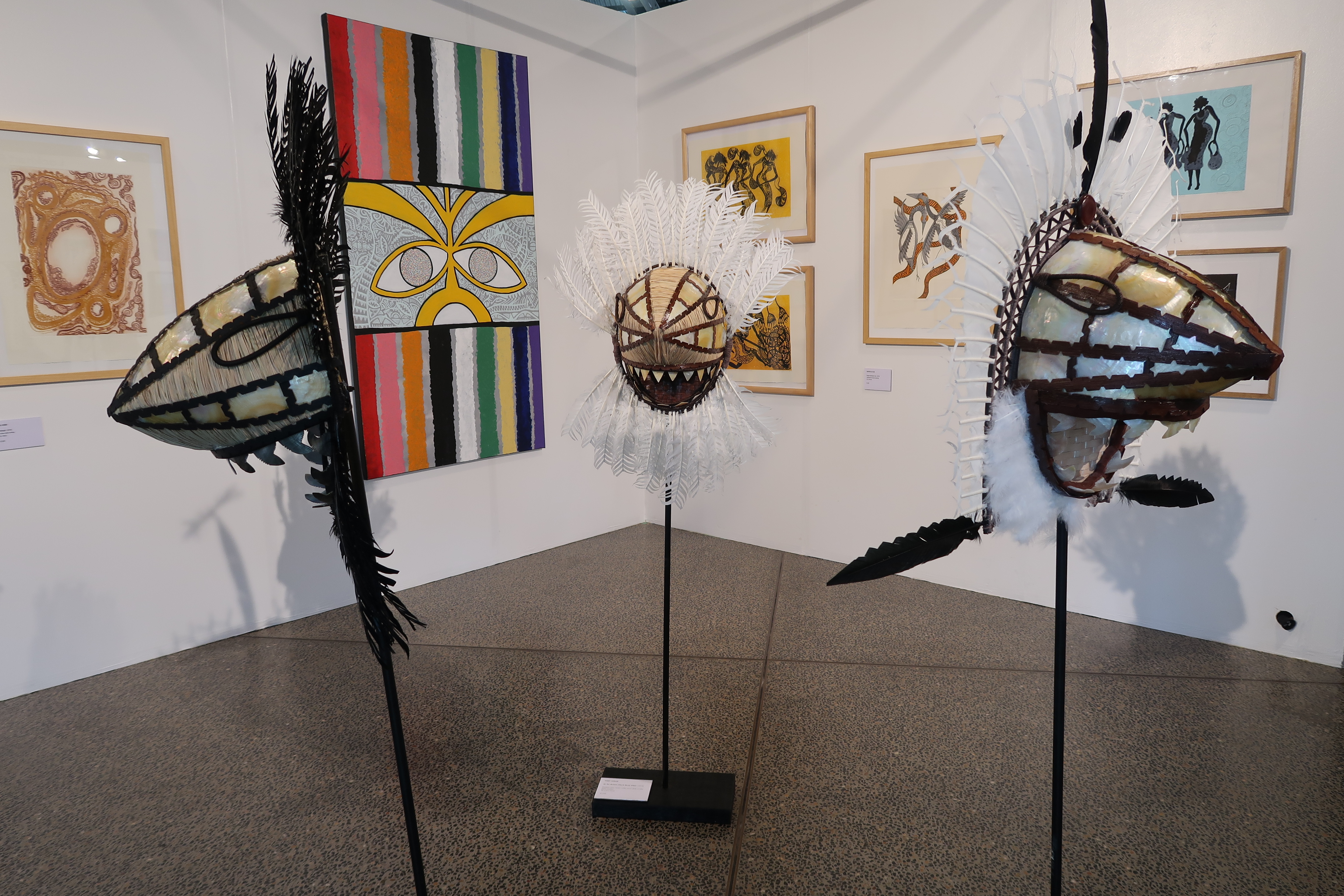 Umbrella has showcased work by Townsville artists at the Cairns Indigenous Art Fair (CIAF) since the Fair began nine years ago and this year was our most successful yet. A diverse range of artworks were featured including prints, paintings and intricate Daris and masks by six artists including Martina Ah Sam, Toby Cedar, Shirley Dawson, Gail Mabo, Tommy Pau, and Obery Sambo. The high caliber of the Umbrella display attracted significant sales during the preview opening for museums, curators and collectors. Of particular note, the Bendigo Art Gallery purchased a shark mask by Toby Cedar which marks its first acquisition of a 'traditional' style Torres Strait Island artwork into their permanent collection. Overall exposure for Umbrella artists was substantial, with over 45,000 people attending the fair. Total sales for Umbrella in 2018 are the highest they have been in any year so far which is a wonderful achievement. Obery Sambo…
Read More
---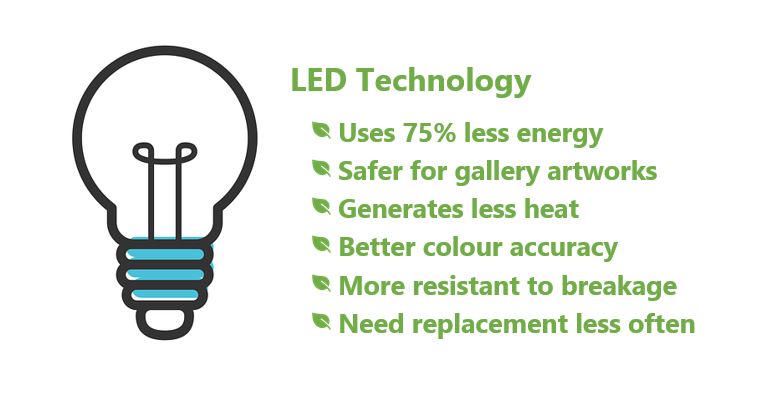 UPDATE 27/06/18: Wow thank you so much! We now just need $3,000 to complete the project! UPDATE 14/06/18: We have received two large donations of $1,000ea and several smaller donations for a total of $2,780. We still need $15,536 to complete the project! Sustainability is a key driver for operations at Umbrella Studio. In our last lease agreement we were able to work with our landlord to have solar panels installed on the roof which now power around 60% of the gallery! Make a tax-deductible donation this EOFY to help us with our next project.  ENERGY EFFICIENT GALLERY LIGHTING Last year we had a free consult with Ergon Energy about how to reduce our carbon footprint and save on electricity. The number one biggest "bang for buck" that we can make, is to change the gallery lighting. This is because currently we are on old tungsten lighting which is…
Read More
---