Creative Industries Session #2
The Arts Economy in a Time of Corona
12-1pm (Brisbane time zone) Thursday 21 May 2020.
For this Creative Industries session, we  explored the impact of the COVID-19 pandemic on the Australian arts economy.  The virus has significantly altered the everyday lives and livelihoods for Australian artists, artsworkers and arts organisations. Galleries have been closed, public gatherings have been restricted, and arts and cultural experiences have been downscaled, postponed, cancelled or digitally pivoted.  Artists, workers and organisations are facing unexpected income losses, and the full financial impacts are yet to be seen. Our esteemed panel of arts industry professionals looked at the state of play from their vantage point, the challenges across the sector, the strategies for survival, recovery and adaptation.
The session lasted approximately 1 hour. Watch the recorded session below:
The agenda and presenters were as follows:
Introduction
Kate O'Hara – Director, Umbrella Studio Contemporary Arts & session moderator
Guest Panellists
Alison McDonald – Independent artist & Umbrella member
Brian Tucker – Treasurer, Umbrella Board – CPA (30 years working with not-for-profit art organisations)
Alex Wagner – Client Manager, Arts Queensland 
Wendy Brooks – Philanthropic Partnership Specialist & Director, Wendy Brooks & Partners
Q&A – led by moderator with audience questions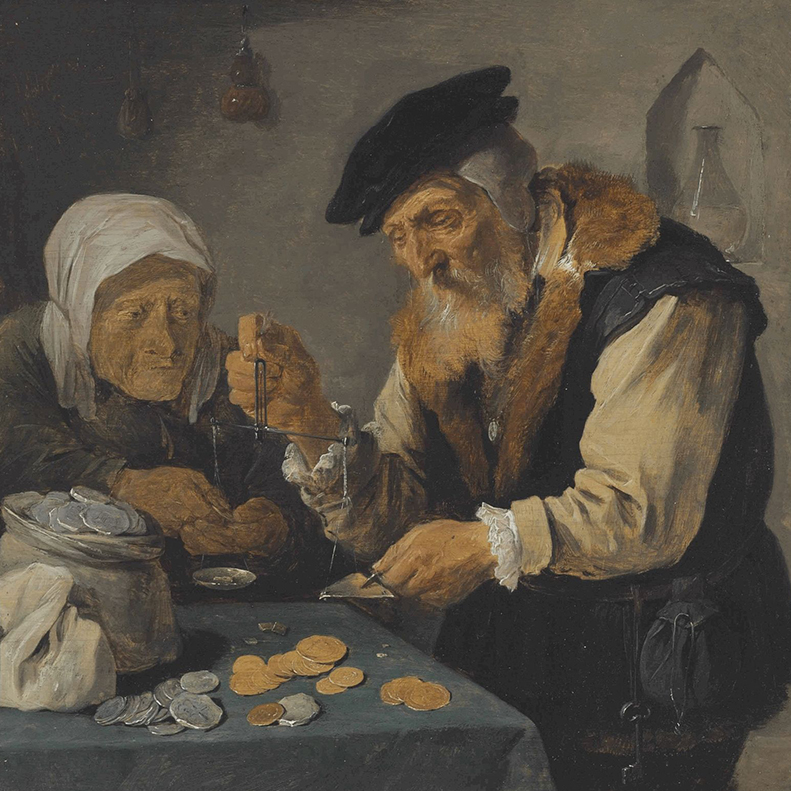 David Teniers II (1610-1690) An elderly couple weighing money (detail), oil on panel, 20.96 x 16.51cm.
Creative Industries receives generous support from the Regional Arts Development Fund.  The Regional Arts Development Fund is a partnership between the Queensland Government and the Townsville City Council to support local arts and culture in regional Queensland.