Creative SPARKS
In response to the restriction of physical programs due to COVID-19, Umbrella recently called for innovative program proposals for digital experiences. The Creative Sparks stream of this program focuses on artist-led experiences that excite and innovate.
ROUND 1
Hidden Marks | Nigel Matejcic live-streamed Saturday 20 June and on display 26 June – 9 August 2020.
Insiders | Katya Venter – 26 June – 9 August 2020. 
Semiotics of the Bathroom | Sonia Ward – 14 August – 27 September 2020.
ROUND 2
Living Outside of Time | Kit Colvin online soundscape + installation in Umbrella 20 Nov – 16 Dec 2020.
A Night Out from the Archives – Aaron Ashley – video coming online soon
Drone Dreams – Lynn Scott Cumming – drone footage and prints coming soon
We also delivered new Creative Kids commissions and Creative Industries programs as separate streams.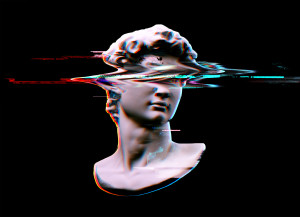 This project receives generous support from the Regional Arts Development Fund. RADF is a partnership between the Queensland Government and the Townsville City Council to support local arts and culture in regional Queensland.