10th Compact Prints International Print Exhibition and Exchange
2 October, 2020

-

15 November, 2020
Event Navigation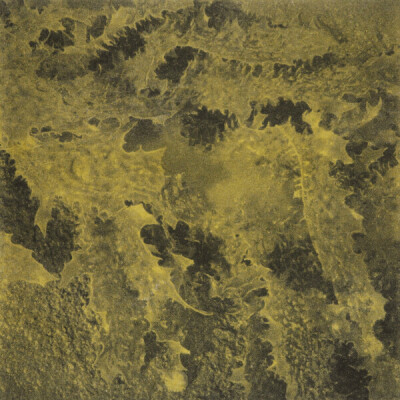 Umbrella is responding to government restrictions for gatherings at this time and visitors must comply with our COVID-19 Safety Plan. Gallery open Tues-Fri 9am-5pm | Sat-Sun 9am-1pm | Gallery closed Mondays, public holidays and during exhibition install weeks | Shop open during gallery  open hours and Tues-Thurs of install weeks. Follow our social media for updates.
The Compact Prints International Print Exhibition and Exchange has been Umbrella Studio's signature biennial exhibition since 2002. It has evolved into a significant benchmark of international engagement for printmakers across the globe. It is also a fundraising event for Umbrella as a not-for-profit organisation. 2020 marks the 10th iteration of the exhibition.
Download the Compact Prints exhibition invitation here.
Exhibition, Fundraising Auction & Exchange
Read more details and view the prints here.
Image: Hilary Warren, Kelp, 2020, Polymer photogravure, 12 x 12cm.
Exhibitions also on display 2 October – 15 November 2020:
Lynnette Griffiths & Marion Gaemers – Final Curtain | Print Commission 2020 | Gerald Soworka – Chasing Shangri-la | Jack Macale – Ngaraarrdgyie Mohyi Biridu Nigyie Bunuba Grama